SOCR Download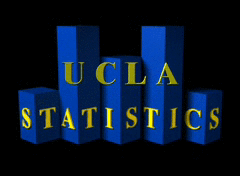 We strongly encourage users to utilize interactively our
SOCR server directly online
. For people with slow internet connections downloading the JAR files and running SOCR locally may be a better option.
The SOCR resource is available for download in its
binary
format (
SOCR_1.2.zip
). Also the SOCR
source
code is publically available at
http://socr.googlecode.com
.
Additionally, one may download individual components separately (binary executables and HTML drivers:
SOCR JARs
,
SOCR_Distributions.html
,
SOCR_Analyses.html
,
SOCR_Experiments.html
,
SOCR_Games.html
,
SOCR_Charts.html
,
SOCR_Modeler.html
).
We are also actively welcoming contributions from outside groups and would gladly share the source code with contributors. Please e-mail us if you are interested (

).